Cameron HR provides both group HR training and individual coaching in all areas of staff management. Bronwyn is a well-respected tutor at diploma level and operates either through training providers or directly with businesses.
HR training courses can be designed to meet specific needs for small business owners or managers of people, and can cover any aspect of human resources knowledge and skills, including leadership and communication.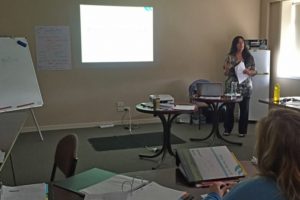 HR Training feedback from Diploma HR students:
"The tutor (Bronwyn) was fantastic."

"Thanks so much for being an awesome tutor – I have learnt a lot from you!"

"The course has been fantastic in helping us with areas we need to improve on – thank you heaps!""

"Bronwyn is an excellent tutor – very committed to her students and ensuring good learning outcomes for them. Always very professional and diplomatic."

"Thank you so much Bronwyn, it was a pleasure to meet you and thank you for teaching us! I really enjoyed the course and you made it very fun!"

"Bronwyn was great at keeping us involved and interested."

"Thank you very much for running such an enlightening and well-presented class."

"I just wanted to give you a huge thank you for all your help this semester with this course.  It has been a brilliant course and your teaching style has been excellent. I have learnt plenty and it will definitely be put to good use."

"Really enjoyed it – learnt heaps and feel much better equipped at managing people in the right way – where both parties 'win'."

"Just wanted to let you know how much I enjoyed the course, and especially your teaching.  Thank you for being so kind . . . . .  I've really appreciated it – your encouragement has gone a long way."

"Thank you Bronwyn for all your help with the course. I thoroughly enjoyed doing this course from the subject matter to the actual class mates, everything was so neat. You are an amazing tutor! I have learned so much from you."
If you would like to know more about training options, please feel free to email bronwyn@cameronhr.co.nz
Photo courtesy of Harriet Cameron.