Cameron HR can help employees:
Deal effectively with any employment problems (sooner rather than later)
Develop clear and realistic expectations of the employment relationship
In meetings/discussions with employer
Ensure employment law is applied appropriately
Resolve workplace conflict
With advice on resolution options
Develop skills for coping in workplace environments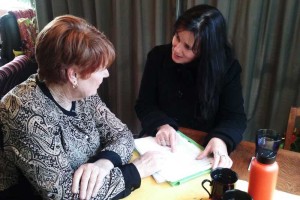 Client References (from employees):
"As an older employee, I was in a situation where my employer was trying to replace me with a younger model.  They made working conditions difficult to the point where I was called to a formal meeting. That came out of left field for me.
I realised I was being set up and therefore needed professional help.  I engaged Bronwyn's services.
She was extremely effective in that meeting and with all the formal correspondence afterwards with my employer and their representative.  Bronwyn got them to question their processes, policies and approach in a way that made a big difference.
Looking back, I was very unhappy back then and felt unvalued by my employer.  Now I'm still with the same company, feel valued and enjoy my job!".
Salesperson, Waikato.
To preserve confidentiality, the employee feedback posted on this website is not named. However, if you wish to engage Cameron HR's services, the clients cited here would be happy to have a phone conversation with you. Bronwyn can personally refer you on if you'd like to know more about their experience of Cameron HR.
Photo courtesy of JongSoo Park.